Because Technical Minds Think Differently.
Our curriculum is built on a three-prong methodology allowing organizations to focus on important aspects of a person or team's growth.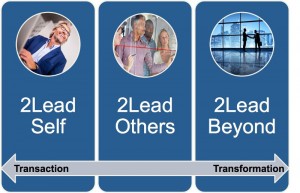 2Lead Self: Build capability to self-assess and become more self-aware so that they can better regulate, motivate, change, transform
2Lead Others: Improve ability to manage, communicate, coach, develop, engage, direct, lead and gain results with others
2Lead Beyond: Build leader's capabilities to address organization structure, business needs, talent management, innovation, change champions, thought leadership, industry involvement, organizational growth.
Tech2Leader's approach is built on a platform specifically designed with technology in mind.
Logical progression
It's an inside job first, then we look out to see how to impact others more effectively, then we connect the dots between self, others and business. Technical people understand logic and systemic progression. As they stay on track with the learning path, they experience growth and see change.
Brain technology
The brain is the central computer of the body. Our thinking, feelings and behaviors are driven by brain based decisions. As we understand how the brain works, we are able to improve our leadership abilities. We help technical people to understand the mechanics of the brain and its impact on behavior.
Construct the parts that create the whole
Learning leadership is not different than learning an excel spreadsheet or creating a network infrastructure. You determine the final outcome to be achieved, and then put the pieces together to create the whole. Assessments, training courses, coaching engagements, and nano-coaching experiments – each is a piece of the whole.
Tech2Leader helps companies keep brilliant minds and build better leaders. With over 20 years of experience working with the leaders within technology departments and organizations, we have established a proven approach for engaging and transforming technology minds to become better leaders. They do think differently, and instead of applying a one-size-fits-all approach to leadership development, we have found that technical minds require a distinct approach for gaining positive outcomes.