Professional Team of Degreed Senior Executives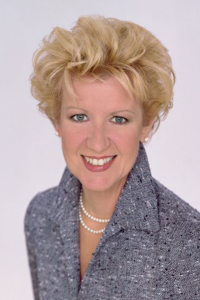 Dr. Mary M. Pike is CEO and founder of Inside Job and Tech2Leader. She is an experienced consulting psychologist and business professional specializing in facilitating improved performance in technology and science organizations for the past 20 years. Prior positions include business development management, financial systems management, and system planning and execution with technology in telecommunications and cable industries.  She worked for Cox Communications, Sprint Corporation and VSI.
Mary founded Inside Job, Inc., a leadership development firm, which supports cross-industry assessments, coaching and learning for managers to executive leaders.  Having worked extensively in the technology and science domains, the apparent need for unique programs for brilliant experts became readily apparent and Inside Job has launched Tech2Leader to support those individuals rising through the organization.
Mary received a Masters and Doctor of Psychology from the Georgia School of Professional Psychology and holds certifications and years of experience in the use of numerous assessment instruments. Mary's diverse background in corporate management, knowledge in technology and science, in addition to founding and running businesses, and advanced degrees in psychology result in a practical, results-driven learning approach for technology organizations.
She has completed post-graduate certification programs in the use of Gestalt principles for individuals and organizations, neuropsychology, and is also a graduate of the Center for Leadership Design. She is a member of the American College of Healthcare Executives, American Psychological Association, Georgia Psychological Association, Metro Atlanta Chamber, Technology Association of Georgia, and Women in Technology.
---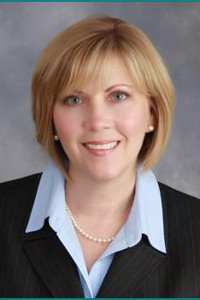 Gena Kay Shealy, a skilled speaker, trainer and consultant, brings over 20 years of corporate experience – combining knowledge of leadership practices with engaging facilitation that is fast-paced, effective and fun. She delivers programs in leadership and management training, communication skills, stress management, dealing with change, time management and effective presentation skills.
A certified DiSC® instructor, Gena Kay works with groups and individuals using the DiSC® Profile to help improve their skills in communication, assertiveness and to develop better relationships with clients and customers. As a certified StressMapping® instructor she has worked on projects with the U.S. Postal Service for stress management.
Gena Kay has developed and implemented High Performance Leadership training programs for several Fortune 500 companies as well as train-the-trainer certification programs and change management. With a Master of Science degree in Counseling, Gena Kay utilizes her knowledge of human behavior to help individuals grow and to help companies create positive and healthy work environments
---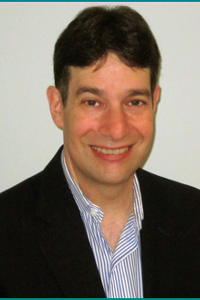 Warren Bobrow, Ph.D. is an assessment expert – providing human resources consulting with a specialty in measurement and assessment of job related skills and abilities. With a focus on employee selection, manager assessment, structured interviews and opinion surveys, Warren has worked in a diverse range of industries, including customer contact centers, finance, health care, petroleum, retail, distribution, telecommunications, utilities, and apparel manufacturing throughout North America and India.
With his customer engagements, Warren strives to create assessment programs that a client can easily manage and are designed to meet their specific needs. He brings experience and creativity to projects, many of which include the use of advanced computer technologies to deliver the most value possible to clients.
Warren received a B.A. degree from the University of California, Irvine in psychology and a Ph.D. in industrial and organizational psychology from the University of Tennessee. He is a licensed psychologist and a member of the American Psychological Association, the American Society for Training and Development, International Personnel Management Association and the Society for Industrial and Organizational Psychology.
---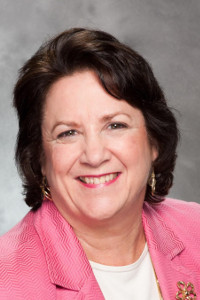 Dr. Joy McCarthy is a licensed business psychologist with over 20 years of experience consulting in a wide range of industry settings and with people at all organization levels. Dr. McCarthy specializes in working with leaders and their teams to achieve their professional and personal goals within today's challenging business environments. Her areas of expertise include leadership assessment, development, and succession, team performance, organizational redesign and transformation, change execution and strategic innovative thinking and planning.
Joy has extensive experience in individual and organizational diagnostics using tools such as in depth interviews, organization and culture surveys, biodata, personality tests, 360° reviews, live action observations and simulations. She is certified and has experience in leadership/career assessment instruments including assessments of cognitive functioning, motivation, various measures of personality and a number of 360 multi-rater assessments.
Joy holds a B.A. in Political Science and earned her master's and doctoral degree in Organizational Psychology from Georgia State University in Atlanta, Georgia.
---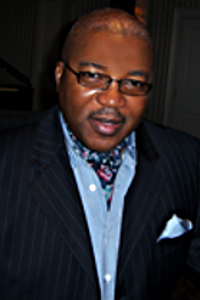 R. Napoleon (Nap) Outland, Information Technology Director. As a thought leader and strategist, Nap Outland possesses a strong ability to manage the architecture, design, development and deployment of IT operations. His desire to leverage his professional expertise in Liberia is one of the reasons he chose to join NOCAL.
From concept to full production, he is able to engineer the IT Process to ensure optimal service delivery. Communication and leadership among high performance team members, executives, customers, business partners and service providers are natural to him. Nap has proven his ability to meet business revenue, profit and growth objectives.
The University of Massachusetts (Lowell Campus) awarded Outland his Master of Science in Computer Science. He obtained a Bachelor of Science in Computer Engineering from Northeastern University in Boston, Massachusetts. Among his many certifications are: IBM Executive Project Management, IBM IT Professional, PMP®, IBM System Engineering and System Integration, Architectural Thinking and Strategic Planning/Execution Certifications. IBM awarded him with the Global Project Management Excellence Award. He also received the Black Engineer of the Year Award – Modern Day Technology Award.