Targeted to Every Management Level
Individualized, customized coaching provides a significant ROI for each coaching program. Tech2Leader matches our solutions to your organization's and leaders' needs.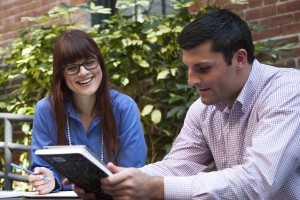 We offer the highest quality, senior level coaches for executive and management development. 
We partner with you in your talent development programs to provide high touch, one-on-one coaching that makes a difference with the first meeting. 
Our brain-based technology approach provides effective coaching at every level of management – helping your valuable technology leaders and managers experience personal growth while transforming how they lead.
CIO and Technology Executives
Targets: CIOs, Senior Vice Presidents, and Vice Presidents who lead and govern technology enterprises.
Strategic direction and thinking
Organizational and cultural issues
Board of director management
Preparing for further executive or C-Suite positions
On-boarding for senior and executive positions
Personal image management
Conflict resolution
Executive team facilitation and retreats
Merger and acquisition integration
Broad employee engagement enhancements
Improved leadership communication and presence
Senior Technology Managers and Mid-Managers
Targets: Managers and provides development of managerial competencies including:
How to direct, coach, support and lead others
Delegation
Developing others
Building strong teams
Communicating as a leader
Resolving conflict
Developing managerial presence
Managing change among employees
Implementing projects
Time management
Professional image
Managing up
On-boarding into management
Presentation preparation
Emerging  Leaders and Executives
Targets: Technology Directors – these are intelligent, deductive decision makers and as emerging senior leaders, they need to develop more strategic thinking and understand broader impact from their decision making. We help them address the key issues they face:
Cultural issues
Talent development
Preparing for more senior positions
Leadership presence to match new level of responsibility
Conflict resolution
Merger and acquisition direction and implementation
Working across boundaries
Managing change
Employee engagement initiatives
Improved leadership communication and presence