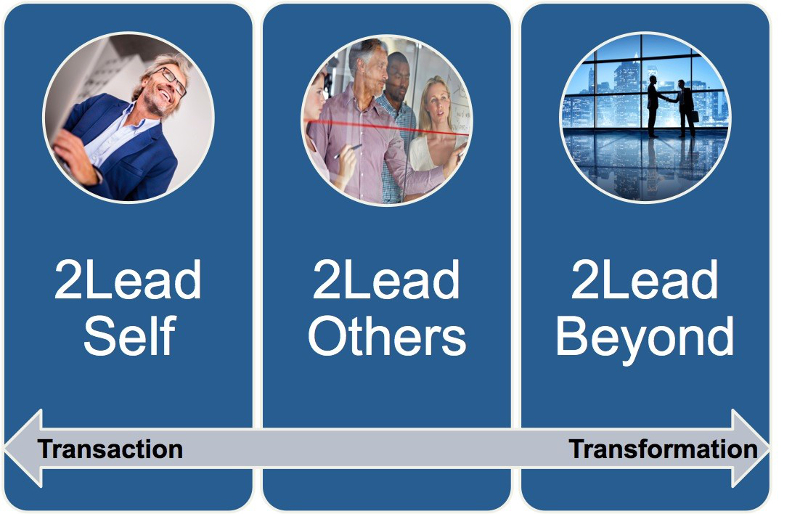 Built on a model of progression through the organization, Method2Mastery provides tools and techniques for mastering the current level and addressing needed competencies for moving ahead to the next level. It addresses the balance between transactions that always occur in organizations with needed transformations for future development for the organization and its people.
2Lead Self: Self assess + self-awareness 2 regulate, motivate, change, transform.
2Lead Others: Manage, communicate, coach, develop, engage, direct, lead and gain results with others.
2Lead Beyond: Build leader's capabilities to address: organization structure, business needs, talent management, innovation, change champions, thought leadership, industry involvement, organizational growth.